Transition Chepstow's Food Group looks after seven planters in Chepstow, three in the town centre and four near the Castle Car Park in Bridge Street. These planters were kindly provided in 2013 by Chepstow Town Council, which also paid for the purchase of the perennial plants that have been established in them.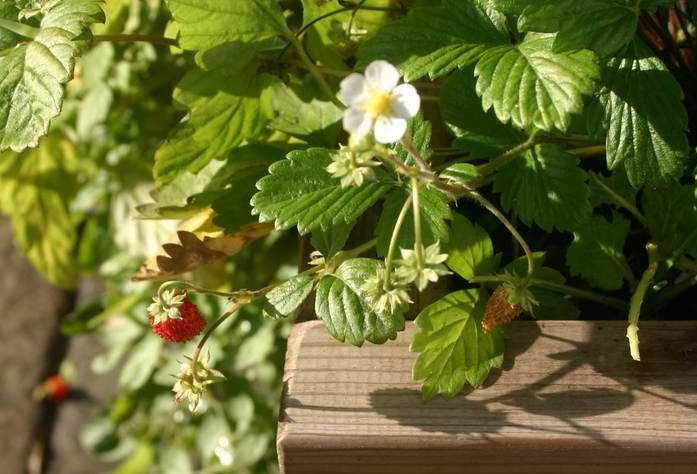 The planting scheme combines perennial flowers that are attractive to pollinating insects such as bees and hoverflies with edible plants such as herbs and summer vegetables. Some of the planters also contain strawberries. Volunteers from the Food Group maintain the planters and we plant them with different kinds of vegetables according to the time of year. Their perennial flowers are now well-established and we leave them alone to build up year after year. Because we have included some small shrubs such as Rosemary and Lavender, the planters are furnished with some 'cover' all of the year.
The purpose of the planters is threefold:
To demonstrate how food can be grown in small spaces
To show how food growing can easily be combined with the cultivation of ornamental flowers
To show that pollinator-friendly planting can be very ornamental
The planters have been well-received by local residents and visitors alike. Feel free to harvest any fruits or vegetables in the planters when they are ripe. They are a free resource for everybody.